Bridal Blouses
Saree is the most popular traditional Indian outfit which is worn with Blouse in different styles in different regions. We are into designing and stitching Designer Saree Blouses that are an integral part of the attire.
A beautifully stitched bridal blouse can change the overall look of a simple budget saree.
---
Chudithar
Our Outfits reflect ethical values of grace in a true fashion expression. We firmly believe in the conceptualization of creating dresses that are trendsetter amongst the women.
Chudithar Designs like Ordinary Chudi Set, Ordinary Pant, Kalli Chudi, Gathering Pant, Short Top/ Collar Neck, Belt Pant, Lining Chudi, Designing Chudi.
---
Salwar
Salwar is the must-have dress for every Indian woman's wardrobe. Over the years, the designs of salwar have gone through great revolution. Today, girls as well as women have become fashion conscious.
They look for good tailor who can stitch their dresses with utmost precision and finish. ZAS Ladies Paradise is the name you can trust. With an excessive choice available in designs and patterns, we provide reliable Salwar stitching service.
---
Pattern Blouses
If you feel that these latest blouse designs are just not your style and would rather opt for something more sophisticated and comfortable, then a pattern style blouse is your perfect option. This style works extremely well with traditional Indian sarees.
---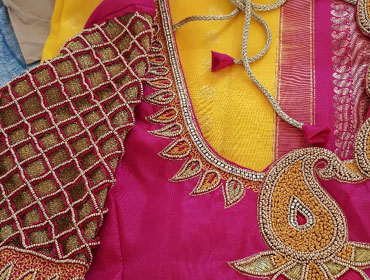 Aari Work Blouses
Our collection of Aari work blouses come in exquisite patterns that are sure to be noticed in the garment industry. The products offered by us are designed at par with the defined industry guidelines.
Be it double running stitch, knot stitch, lattice stitch or shell stitch, our craftsmen are adept at undertaking it all with efficiency, enhancing the elegant appeal of the chiffon fabric.
---
Uniforms
ZAS has taken pride in maintaining a high quality standard in servicing and exceeding the needs and requirements of uniforms, ZAS Ladies Paradise believes in providing the best quality of service and relationships with our clients.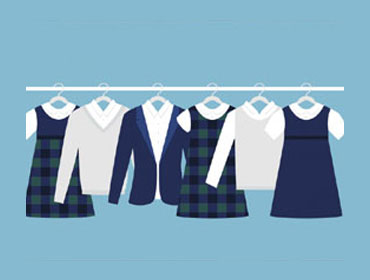 ---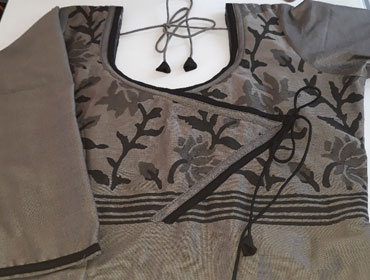 Frocks & Kurthis
A girl child is a wish come true for her parents they want her to dress her like an Angel on every available occasion. Right from the first year Birthday function of the girl her parents dream of dressing her in a variety of frocks and attractive Party wear frocks to capture the child's moments of beauty to enable her to cherish her colorful memories in future.
Our skilled seamstress team are adept at also Barbie dresses and fairy dresses. Assortments of designer frocks can be ordered in countless shades and various patterns and their prices also fall under budget limits.
---
Picco & Falls
Every one is personalized to engage your imagination with designs canvassing western, ethnic and fusion styles, depending upon your occasion. After all, your look deserves an Exclusive Ensemble!
---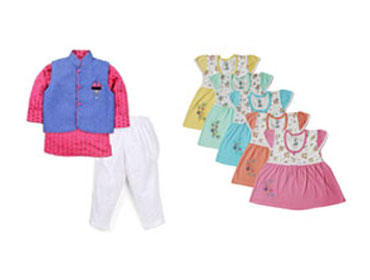 Kids Wear
No one knows children's fashion better than us! We regularly follow how trends evolve and find those special designs that are exciting for your little girl to wear, so that they look their stylish best!
Dressing up your kiddo becomes adorable and fun with outfits designed to keep them comfortable. We use child-friendly fabrics, trims & construction techniques – her comfort is on top of our mind!